This is a treat for you artsy fans out there. Kuala Lumpur is famous for it's food, nightlife and also tourist landmarks. Putting that aside, Malaysia has a unique blend of art culture. The mixture of cultures and religions has intertwined to create a beautiful portrayal of the country's identity.
 The art scene is growing and thriving. The rise of art appreciation by the younger generation has created many modern contemporary galleries in the city. Most of the galleries are open to public for free. If you would like to explore Kuala Lumpur in a different shade of light, head to one of the 8 galleries below to get inspired. And yes, they are all FREE! 
1. Petronas Art Gallery @ KLCC
One of the most prestigious galleries in Malaysia is the Petronas Art gallery. The 2000 sq ft of art space features local and international art displays.
Exhibitions from universities, NGO projects and various private organisations had featured their pieces here
.
The gallery located in Suria KLCC shopping center is
easily
accessible below the famous Twin Towers
. Funded by the famous Petronas Company, the goal of this art space is to induce art culture to the mass public. When you are visiting the twin towers, this is a great side tour while you are at it. 

2. National Visual Arts Gallery
The National Visual situated beside the Palace of Culture ( Istana Budaya) is a stop worth visiting
. In this gallery, it features a mixture of modern and temporary collections. The establishment of this gallery paves a way for aspiring artist. The gallery also houses various activities and also international displays for visitors.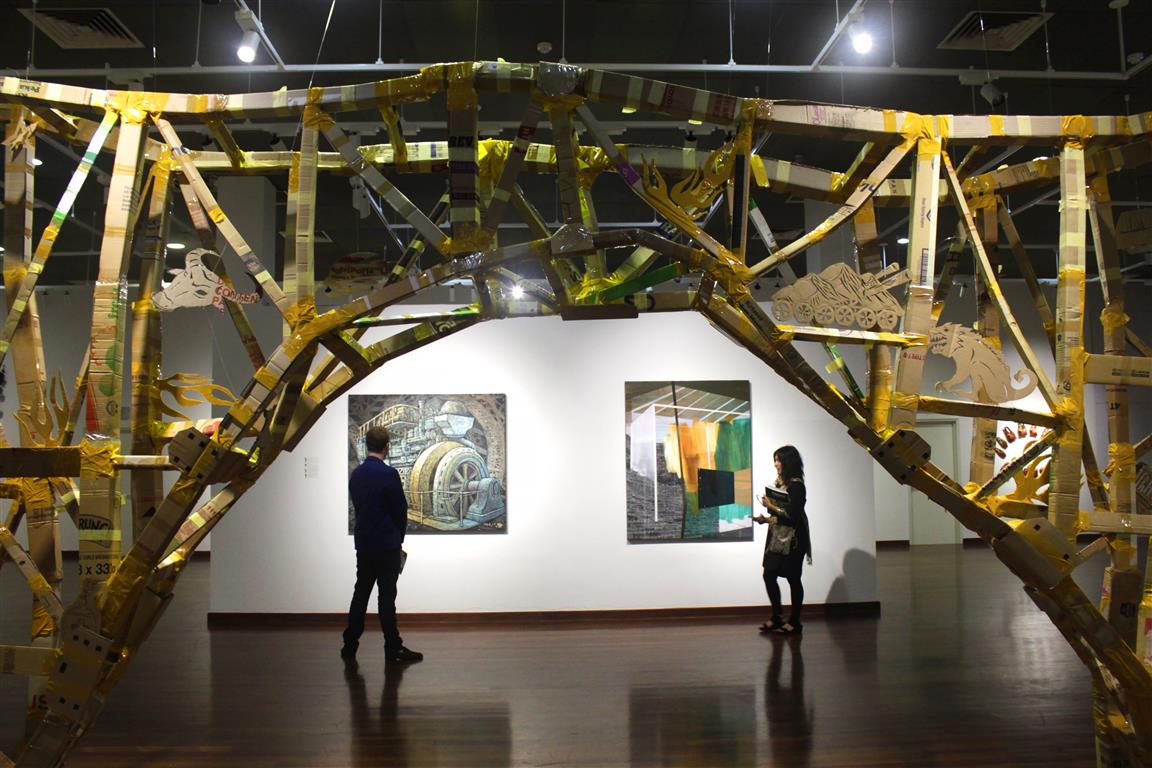 Map KL in Publika Shopping Center is a private art space. The pieces here are all for sale and they focuses on modern contemporary art pieces.
Though the gallery isnt huge but it houses quirky contemporary and somehow conserve that Malaysian feel
. Map KL doubles as an event space and an art gallery. 
4. Bank Negara Malaysia Museum and Art Gallery
This 10,000sq of space is an art venue to get lost in. The huge floor space and the amazing collections and history makes this place more than just an art gallery. The artwork here tells a story of our nations milestones, culture and the story of the central bank.
The collection of print, canvas and sculptures contributed by our fellow Malaysians makes this space a tad more special
.
5. Artemis Art @ Publika
Artemis started out in Indonesia and it has made its way to Kuala Lumpur.
Striving to provide a platform for all in the art community, it has long established itself to raise awareness and the importance of the arts
.
With influences of Balinese origins, this show space is open to all concepts within South East Asia
. Located in the same venue as MapKL, this is a double winn for you arty fans there.
6. TAKSU @ Jalan Pawang
Hidden in a residential neighborhood, this art space platform is a hard find. Inspired by the edginess of urban contemporary art, TAKSU is famous for in the art scene. TAKSU is the leading contemporary art specialist in Asia and it is worth the treasure find of a trip for a visit.
7. Ilham Gallery
In this establishment, houses extensive collections of world class Malaysian contemporary and classical artworks. The main goal of this display here below the Ilham Tower in the heart of the city is to promote regional Malaysian contemporary and classical pieces at a world class platform. This gallery is easily accessible via transport and it is managed by dedicated renowned curators of South East Asia.
8. Wei-Ling Contemporary
The rise of interest of contemporary art in Malaysia is staggering. There are numerous galleries and most of them are not that long established. The name Wei- Ling in the contemporary art scene is synonymous with the definition of contemporary art in this nation. Wei- Ling has 2 galleries in Kuala Lumpur.  One of them is in Brickfields and the other is in Gardens Shopping Mall. Being the largest commercial gallery in Malaysia, the gallery is often associated with displays and exhibitions from all over Asia. Their constant effort to break boundaries in the community elevates the brand recognition of what this gallery stands for. Boldness.